tombh
 Elite Designer
 Austria
languages:
German, English
last online
1727 days 11 hours
Member since
29.06.2012
focus
outdoor advertising, Banner advertising, Brochures, Corporate design, Illustrations, Print advertising, Screen design, Flyer design, Web design
CMS-/shop-software
WordPress
web technologies
HTML/xHTML, CSS, JavaScript, AJAX, Flash, XML, Java, PHP, MySQL, MS SQL, Access, Webframeworks (jQuery, CakePHP etc.)

multimedia2h
Ausgezeichneter Designer & Programmierer - alle Wünsche wurden sehr schnell angepasst und perfekt präsentiert. Neben den gewünschten Änderungen auch selbstständig Ideen mit reingebracht - TOP!

Zudem auch nach dem Auftrag noch greifbar und hilfsbereit wenn wir uns wo nicht auskennen .. :-) Das ist nicht selbstverstädnlich und gehört eigentlich mit einem sechsten Stern ausgezeichnet ;)

Team Multimedia Horvath
26.08.2014 14:43:00

johanneszoe
Schnelle Reaktion; sofort erfasst, worum es geht. Bei meinen Laien-Rückfragen sehr geduldig gewesen. Schönes Design - jederzeit wieder!
29.12.2013 12:45:33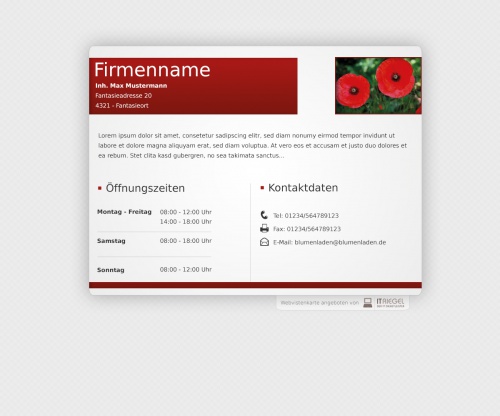 You can go on working with tombh! You can book the following additional tasks:
Styleguide

fixed price: 117,81 € gross / 99,00 € net
Creation of a style guide based on your corporate design.
order