How to get your own webdesign in few days?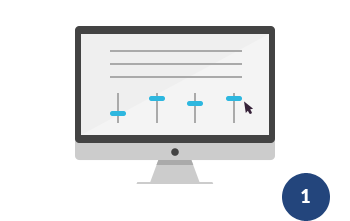 Fill the briefing
Describe in the briefing how you would like your webdesign to be and fix the amount of the price-money.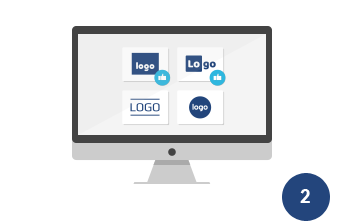 Receive propositions
The designers create a variety of propositions for your webdesign. You can evaluate the designs and give feedbacks.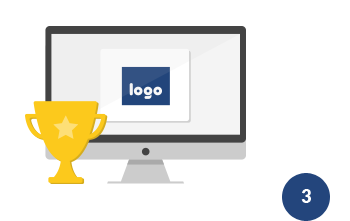 Select the winner
When you find the perfect webdesign, select the winner design and receive all the files and the use rights.
Some webdesigns made on designonclick.com:
What our clients say about us:
Ulla Fickenscher, ARTIO-Immobilien
"I was overwhelmed by the important number of creative propositions from a variety of designers. I strongly recommend Designonclick.com to startups."
Frank Twents, Technología de seguridad alarm-laden.de
"A la diferencia de las agencias de diseño tradicionales, sobre designonclick.com es posible de recibir después de pocos días las primeras impresiones visuales de su proyecto. Puede refinar fácilmente y rápidamente sus deseos y ver mejoramientos de parte de los diseñadores competentes que responden rápidamente. En menos de 14 días conseguí un diseño adecuado y profesional."
Do you still have questions regarding your Webdesign project?
What if I don't like any design?
There is no obligation to purchase a design.
If you are not satisfied with any of the designs, you get your prize money back.
How many designs will I receive?
A project receives on average 88 designs from numerous designers.
The higher is the prize money, the more designs you get.
Is the design done according to my wishes?
Yes, the designers create the designs according to your wishes and each proposition is done especially for you.


Which payment methods are available?
You can pay with credit card, Paypal and with bank transfert.