Scorch
blocked |
 Germany
languages:
German, English
last online
65 days 5 hours
Member since
21.02.2014
About me
Meine Arbeit soll drei wichtige Punkte erfüllen - Sie soll meinen Kunden, dessen Kunden und mich glücklich machen.
focus
Corporate design, Illustrations, Screen design, Web design
CMS-/shop-software
WordPress, Typo3, Magento, Contao
web technologies
HTML/xHTML, CSS, JavaScript, AJAX, Java, PHP, Search engine optimization, MySQL, MS SQL, Access, Webframeworks (jQuery, CakePHP etc.)

suchenundfinden
Wir sind sehr zufrieden mit dem Design. Änderungswünsche wurden immer schnell erledigt.
22.05.2020 15:18:52

karsten4
09.12.2019 19:55:13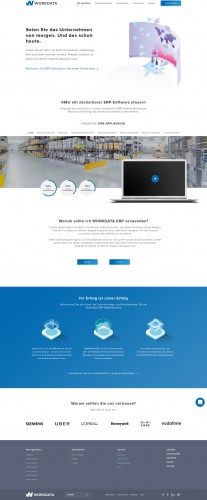 Das Design war sehr gut.
Aber...
Leider gab es genau dieses Design schon. Es wurde einfach wiederverwendet.

Darüber bin ich wahnsinnig enttäuscht! Und das gibt auch Abzug bei der Bewertung.
Das Design wurde danach nochmals überarbeitet.

Das Ergebnis ist zufriedenstellend.

Ich wurde leider erst nach dem küren des Gewinners, von einem anderen Designer (welcher verloren hat) über die bereits erstellte Webseite in Kenntnis gesetzt.
See all the designs
12.11.2018 13:06:11

peterklar
gutes und schnelles service, wirklich bemüht und hilft bei problemen weiter... gute qualität
07.06.2017 12:19:49

cleverdesign
Sympathischer Kontakt, Änderungswünsche wurden schnell und Präzise umgesetzt. Auch an Kreativität und eigenen Ideen fehlt es nicht - gerne jederzeit wieder! Vielen Dank!
13.06.2014 08:26:19
You can go on working with Scorch! You can book the following additional tasks:
Styleguide

fixed price: 117,81 € gross / 99,00 € net
Creation of a style guide based on your corporate design.
order