Designer-Interview: 10 questions to majkimalek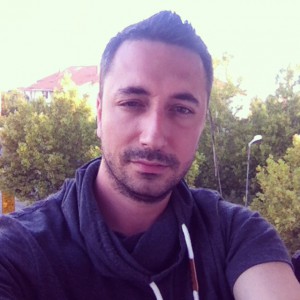 Designer-Interview: In our series "10 questions" we'd like to introduce members of the designenlassen.de community. For this interviews we choose people, who are notably active on designenlassen.de and impress us regularly with their great work. 
This time Aleksandar Todorov Markovic (designenlassen.de user name: majkimalek) will answer a few questions.
For how long are you already working as a graphic designer?
I am working as a graphic designer for 6 years now, since I wanted to earn something extra besides my job on a local TV station.
You've won several contests at designenlassen.de. What's your recipe for success?
My recipe is to work hard. There is no other recipe. You have to really push yourself to the limits and spend a lot of time brainstorming, to be innovative, to give something that is different and only then results will show up.
Which experiences did you gain with designenlassen.de?
I am gaining experiences every day on designenlassen.de. Getting better all the time. If I take a look on my first designs and on the last designs on designenlassen.de the difference is really big. So, time will tell you how much you progressed and developed your skills. The thing is that you are not the only who is in progress, other designers are also getting better like you, so it's always a challenging.
Which chances do you have as a freelancer at designenlassen.de?
I have the chance to progress as a designer.
Was it possible for you to get follow-up jobs because of designenlassen.de?
Sure, I had several follow-up jobs.
How are you developing a design after you read the briefing of the client?
Usually I get to think about it for some time and then just draw the sketches until I come up with something I think that would be good for further processing.
Are there any favourite designs you are especially proud of?
Yes, all designs of the month that have been voted by other designers. It really means a lot, that other great designers think, that you did a great job.
What are the greatest challenges in the everyday life of a creative?
For me it is to be more versatile in designing, to give more different styles, to try something new…
Do you have some advice for people, who'd like to become a designer?
Sure, work hard, do every tutorial that you can find in the area that you are interested in and success is inevitable.
Do you like to tell us anything else?
Put "blog" somewhere more visible, I discovered it recently 🙂 All the best to you and my fellow designers here.